After a busy month, some travelling abroad, and all the little and big challenges within our daily routines, I noticed I haven't made a blog entry in about a month - that has to be a first! ;) About time to catch up with you all, and share the news of my latest Boutique Design
"Plumsy"
, as well!
"Plumsy"
is now available, discounted on sale in
my Divine Boutique
.
Enjoy the rich textures, colors, the beautiful elements and backgrounds that'll make your photography shine once again. Rich violets, dark pinks, creamy caramels, browns, and fresh blues meet in this composition - not only for heritage photos and memories!
"Plumsy"
is packed with 105 MB of goodies: 12 gorgeous backgrounds and 33 elements are included.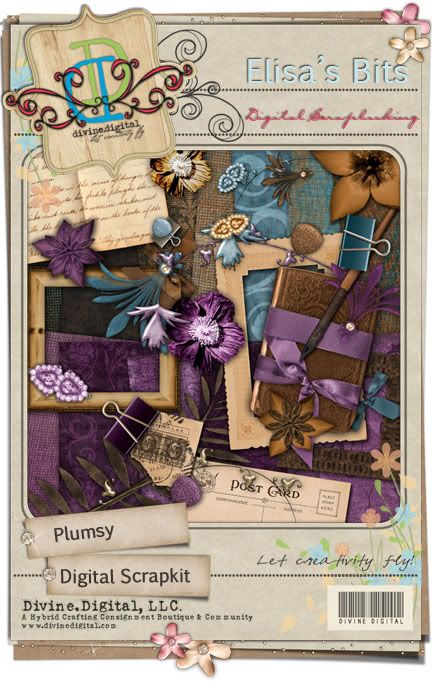 For a limited time, I'm also adding an ElisasBits Freebie Add-On to
"Plumsy"
, that'll sure go well with all kinds of projects you may have planned. My designs usually compliment previous ones very well, so I hope you'll find some mixing and matching pleasure, too! :)
Content:
4 Backgrounds
1 Crumpled Newspaper Background
2 Flowers
1 Frame
1 Cardboard Filmstrip
1 Bronze Button
2 Decorative Items
Enjoy! :)
{::: The Download Expired :::}