2012 has been the ultimate knitting year for me, I've learned many new techniques, facts, found valuable information I never knew I needed - and overall had just so much fun with all the different projects and challenges.
My presumably last finished project for this year is the blue twisted stitch pattern scarf that turned out really nice - if I may say so ;) Finished dimensions are approximately 13" x 62", it's a very light weight, soft scarf with a beautiful drape.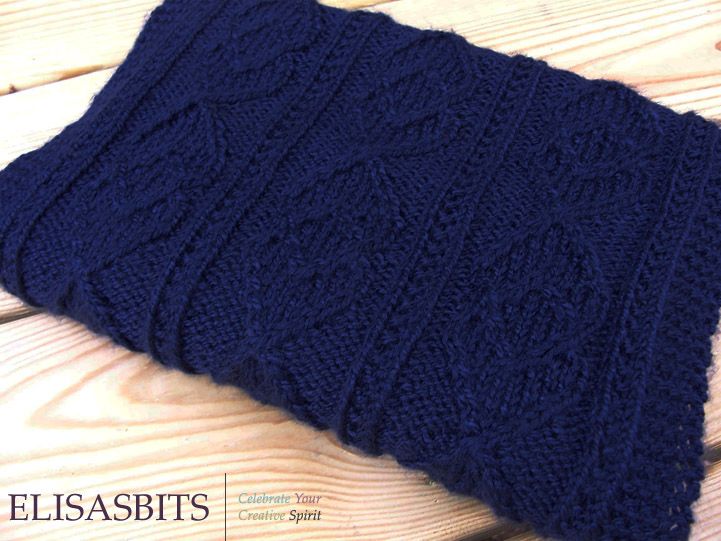 The major skill needed for this scarf beyond knitting, purling, counting and patience..., are twisted stitches. Here are some great tutorials on both these stitches (these are English style, but easy to understand for any Continental knitter also):
Happy Knitting...!